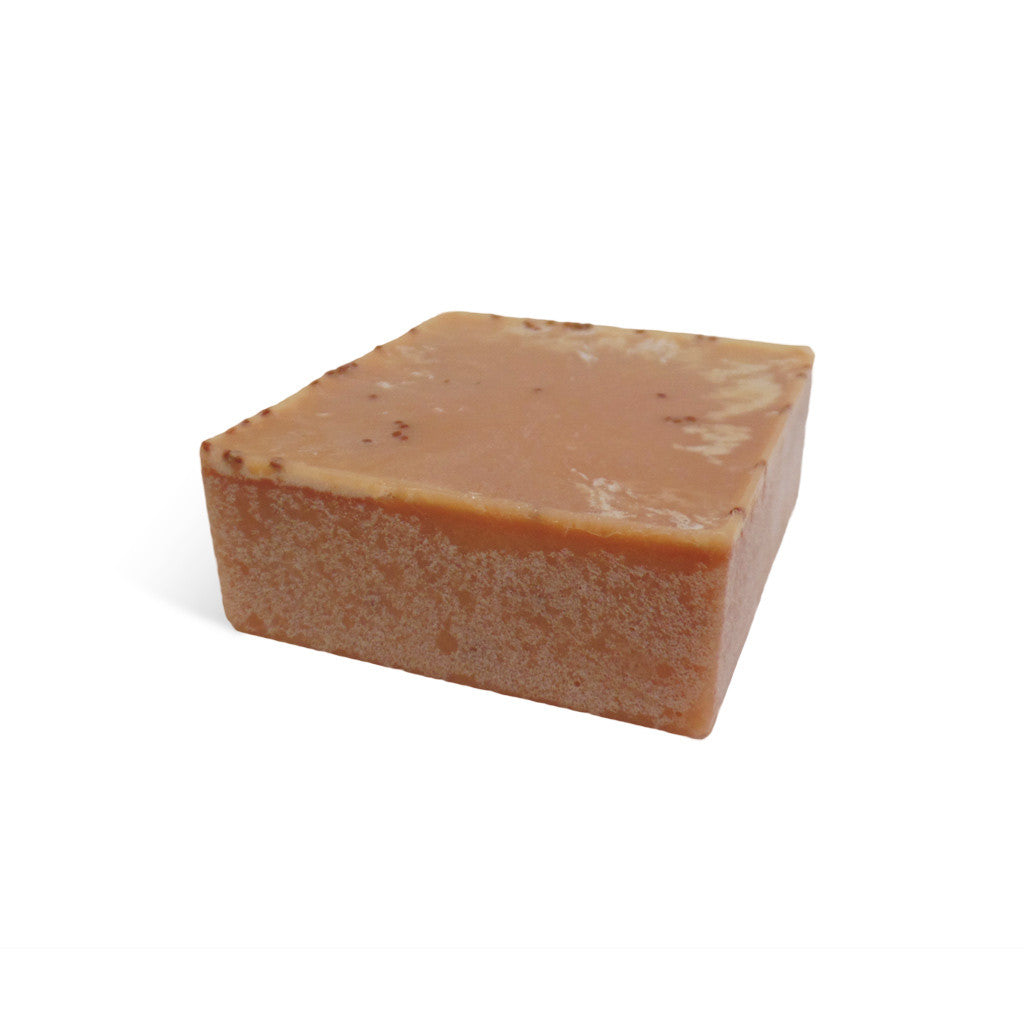 Fig & Cranberry Solid Salt Scrub Bar
This unique type of scrub is a blend of salts with Cocoa Butter. This wonderful salt scrub allows you to have much more control of the scrub since it is in solid form and much less of a mess. Rose Clay is added to detoxify and restore mineral content into your skin. With the addition of cranberry seeds, it will help whisk away dead skin. It is scented a sweet fruity scent that's not overpowering, but clean and sweet. This scent is one of our most popular in the bars of soap. It's also phthalate free. It will work great as a pre-exfoliator when shaving and as shaving base instead of cream...and it leaves your skin so soft and smelling amazing!
Each weighs nearly 7 oz each.
Directions: hold in the palm of your hand and gently rub against your skin while showering or bathing.  Keep dry when not in use.
INGREDIENTS: Theobroma Cacoa (Cocoa) Seed Butter, Magnesium Carbonate, Cranberry Seeds, Phthalate Free Fragrance, Rose Clay, Tocopheral (Vitamin E).