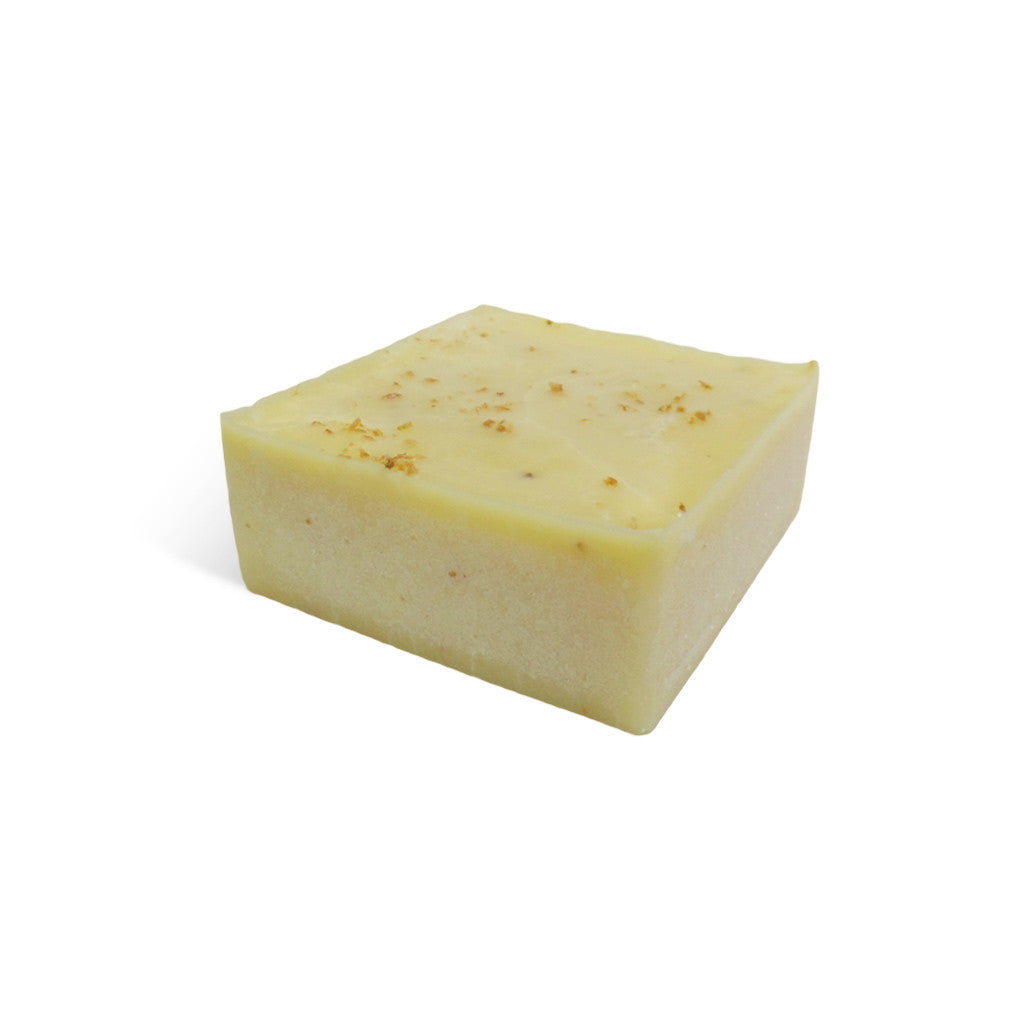 Coconuts! Solid Scrub Bar
This unique type of scrub is a blend of salts with Cocoa Butter and a touch of shredded coconut. These wonderful salt scrubs allow you to have much more control of the scrub since it is a solid square and much less mess. Do you love the scent of Coconut? Then you will go Coconuts! Over this incredible scrub! This contains toasted shredded coconut and is scented with a sweet smelling scent of phthalate free coconut fragrance. They work great as a pre exfoliator when shaving and as having base instead of cream...and it leaves your skin so soft.
Each weighs nearly 7 oz each.
Directions: hold in the palm of your hand and gently rub against your skin while showering or bathing.  Keep dry when not in use.

INGREDIENTS: THEOBROMA CACAO (COCOA) SEED BUTTER, Magnesium Carbonate, Fragrance,  TOCOPHERAL (VITAMIN E), ROSEMARINUS OFFICINALIS (ROSEMARY) Extract