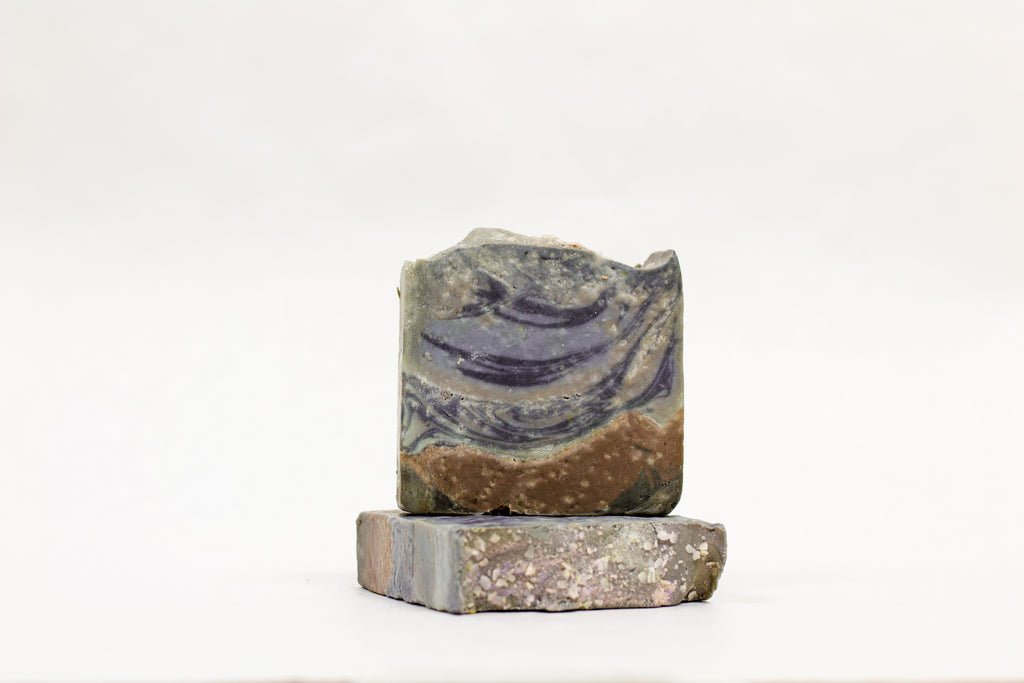 Stormy Seas Soap
This is a very different soap because it's a salt soap!
It's lather isn't as foamy as usual, however the sea salts in the soap help soften your skin. The scent is also mysterious and hard to describe.
It's top notes are of citrus yet there's a deep earth like scent as it's base. Very different and good!