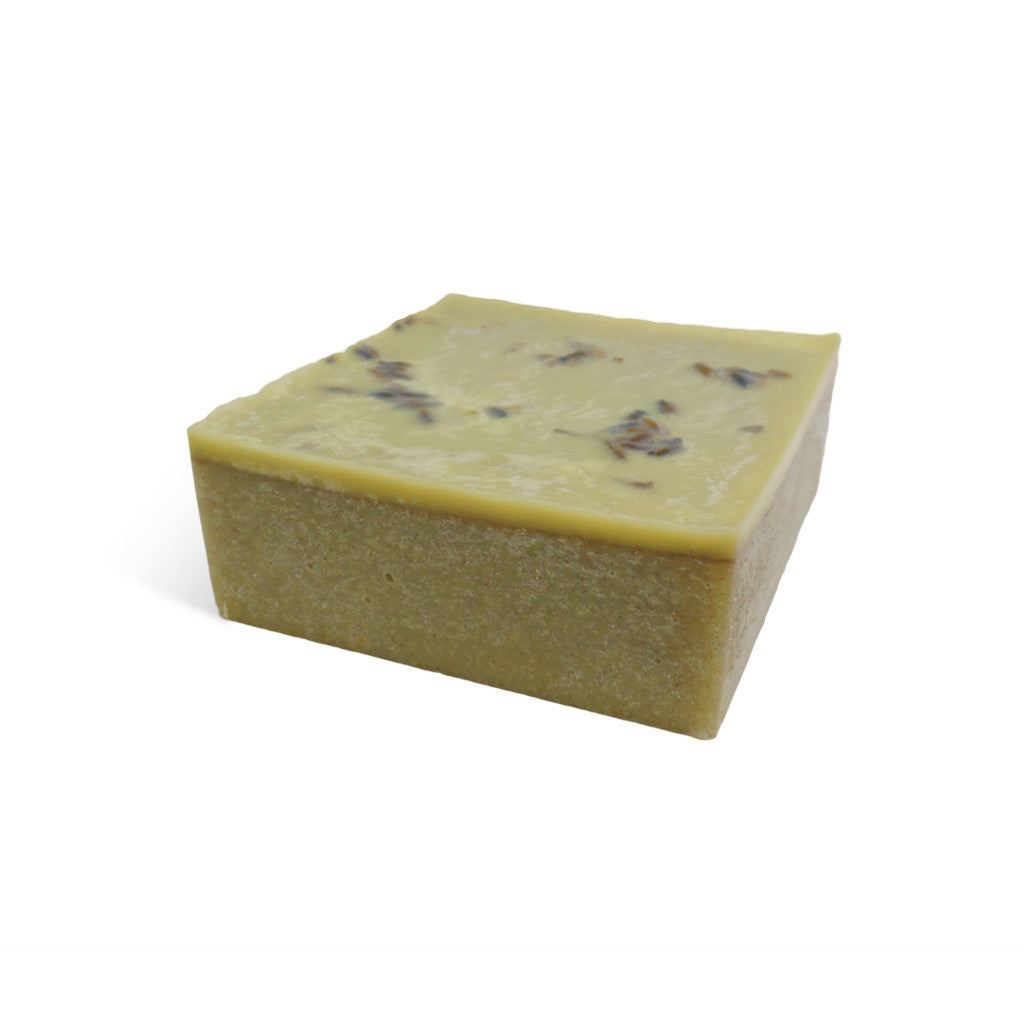 Lavender Solid Scrub Bar
If you like Lavender then this is a great scrub for you. It is a true lavender scent that comes through from the essential oil that is added, as well as powdered lavender buds. Lavender is well known to promote healthy skin too. This works great as a pre-exfoliator when shaving and as shaving base instead of cream...and it leaves your skin so soft!
Each weighs nearly 7 oz each
Directions: hold in the palm of your hand and gently rub against your skin while showering or bathing.  Keep dry when not in use.
INGREDIENTS: Theobroma Cacoa (Cocoa) Seed Butter, Magnesium Carbonate, Lavandula Angustifolia (Lavender) Flower Powder,  Lavandula Angustifolia (Lavender) Oil,  Tocopheral (Vitamin E).