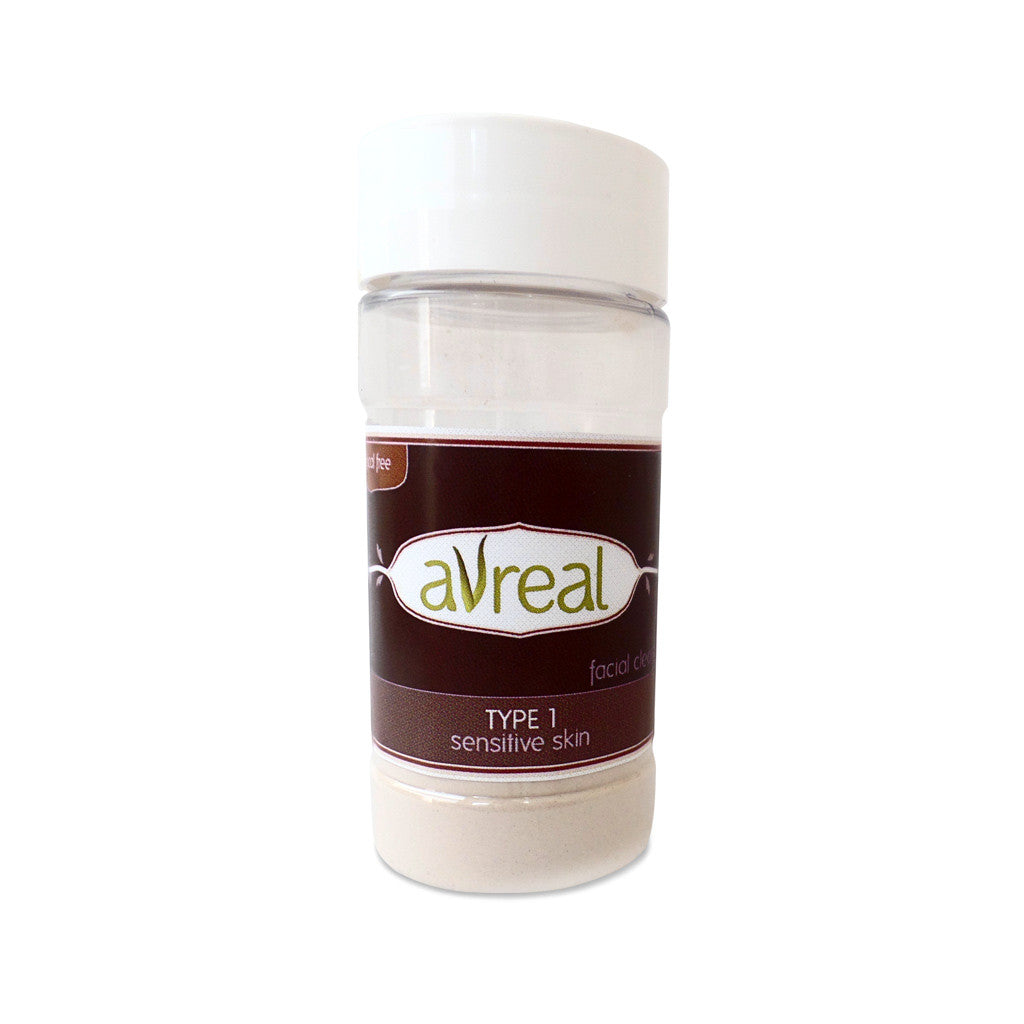 Type 1 Clay Face Cleanser
Type 1 Clay Cleanser
This is AVREAL's most popular cleanser.  Here is a very mild, powdered cleanser made of white clay and gluten free oatmeal with dried chamomile, rose, lavender and licorice root botanicals.  The clay draws out impurities while the oatmeal exfoliates, and the botanicals cleanse and soften the skin.  This cleansing powder is safe for sensitive skin but works for any skin type.
Sprinkle in the palm of your hand and mix with water, milk, tea, yogurt or aloe to make a paste in your desired consistency.  Apply to face and neck using circular motions.  Rinse with cool water. This cleanser can also be left on the skin to dry and used as a mask.
Use this cleanser for poison oak, bug bites, hives or other skin conditions that make your skin hot, itchy or otherwise irritated.
2.2 oz
Ingredients:
WHITE KAOLIN CLAY, GLUTEN FREE AVENA SATIVA (OAT), MATRICARIA RECUTITA (CHAMOMILE), LAVANDULA (LAVENDER)  ROSA CENTIFOLIA (ROSE) AND  GLYCYRRHIZA GLABRA (LICORICE ROOT)